With sustainable and ecological living being so important in today's society, it comes as no surprise that brands are using this as an opportunity to front their values in their latest campaigns.
For many years now, media headlines have been full of plastic and pollution-related stories and the volume of campaigns highlighting these issues are only set to increase. From banning the cotton bud through to plastic free aisles in supermarkets, every day is guaranteed to have a story about the next new waste reducer.
The Ecover Rubbish Café is a great example of how a brand's sustainable values remain at the heart of a campaign. In the form of a Covent Garden pop up, The Rubbish Café encourages people to pay for food with rubbish, cleverly putting a value on how important it is to recycle. Although as a brand Ecover is recognised for their reusable bottles of cleaning products, their latest campaign clearly highlights their forward-thinking with regards to plastic waste.
Additionally, vodka brand Ketel One recently launched 'London's First Clean Air Bar,' which uses the nation's love of house plants to purify the air in one of the worlds most polluted cities. Despite being a drinks brand, this campaign helps demonstrate how a brand can leverage the current consumer interest in being more environmentally aware and responsible.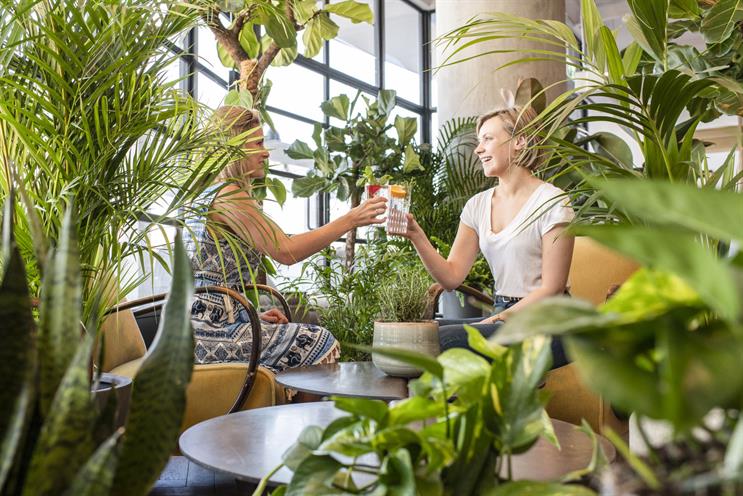 Although this may seem like a 'trend' that is being driven by the do-good-millennial-generation, it is not something that is not going to go away. With eight million tonnes of plastic dumped into the ocean each year1 and levels of pollution increasing, this will only worsen if these campaigns in the media didn't exist. Consumers expect brands to take responsibility for their impact on the planet and encourage their customers to preserve our Earth.
The media is incredibly powerful in persuading society to change their behaviour. Therefore, for brands to succeed in an uncertain future of oil oozing tides and plastic plastered beaches, the earlier these values are recognised in the media the better. Whether our clients have a solution to reduce waste using ingredients in products, or their products are 'plastic-free,' this is something we will pride ourselves in sharing with the wider world on their behalf, ensuring an ethos of sustainability is evoked in the media by our clients.
Here's to a more sustainable future for brands!
1 https:// plasticoceans.org/the-facts/